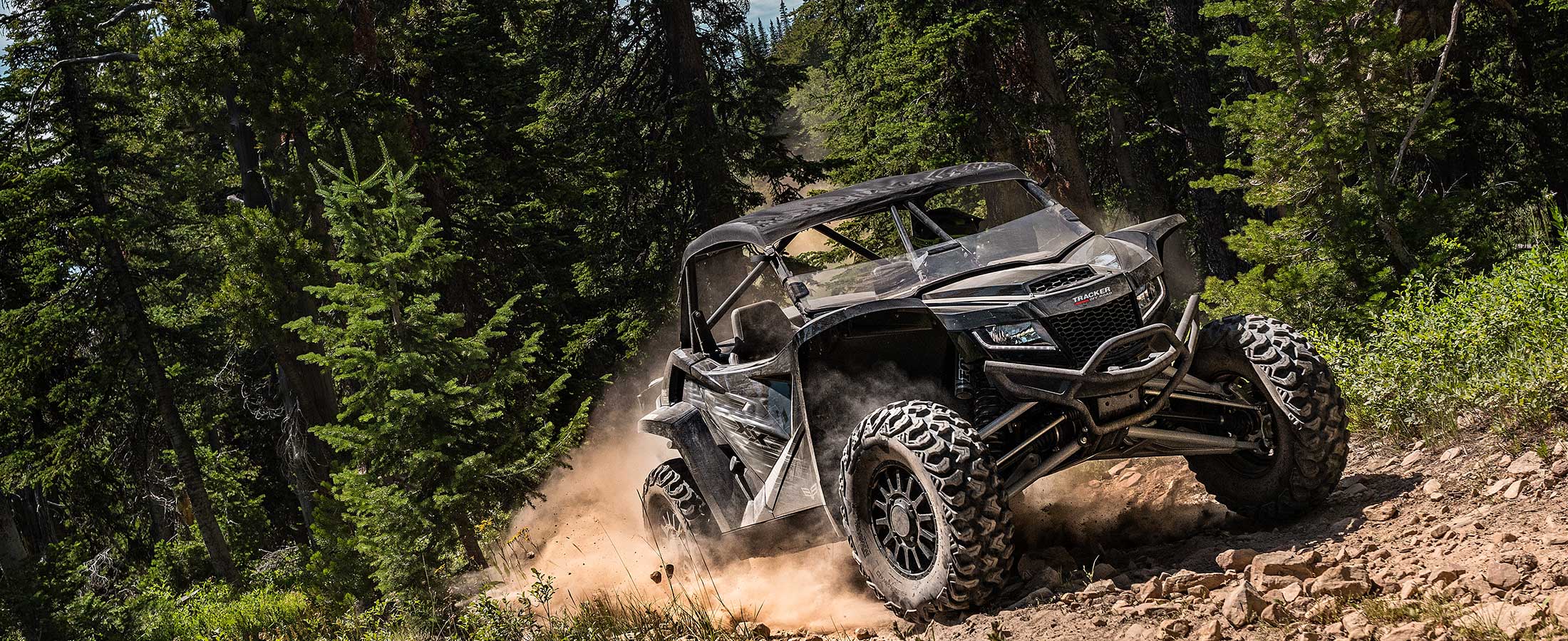 I cringe at the idea of anyone trying to break into the off road powersports industry. Especially the UTV and ATV lines. The market is incredibly bloated, with a variety of different brands producing dozens of different models. Considering all this competition, it also is worth noting that half of the sales of ALL UTV's is done by the Polaris RZR. My point in all this, is to point out how difficult this market would be for anyone trying to get a foot in the door into a small, but growing, industry.
Don't tell Johnny Morris that though. The Multi Billionaire Businessman from Springfield, Missouri (My home town! How about that?) decided that he wanted in on this business, and in 2019, joined with Textron Specialized Vehicles, (makes Arctic Cat and E-Z Go Golf Carts) in order to produce his own line of ATV's and UTV's under his TRACKER name. Does Johnny have the resources to break into this market? Let's dive in and estimate the outlook.
First of all, let's just take a look at how the units look themselves. They definitely don't stand out like the Artic Cat models do, but that isn't a bad thing. The target market here is different. These units are for farmers and conservationist, two groups of people who aren't known for being loud and wild when it comes to color choice. What I really like, is the variety in design from the entire lineup. The body style is modern, and most models come with added accessories from the get-go, such as bumper guards, safety nets, and even wire wenches. The models also all have a "camo" option, so that you can turn them invisible at your disposal.
The premium model looks pretty legit. It looks like it can compete with the other big name models. The only thing I am not a fan of, based on looks alone, is the TRACKER logo. I've never been a fan of it personally, ever since I was attending Bass Pro as a child. It looks big, bulky, and outdated. So other than modernizing the logo of the company, it looks like these models are carefully designed, and shouldn't turn too many potential customers away.
Let's compare specs now, shall we? The Polaris Ranger is the best selling work UTV on the market, so I figure that would be a great place to start. Let's compare a couple of models. The Ranger 1000 Premium and the SVX1000 seem to be comparable models. So Let's Start there.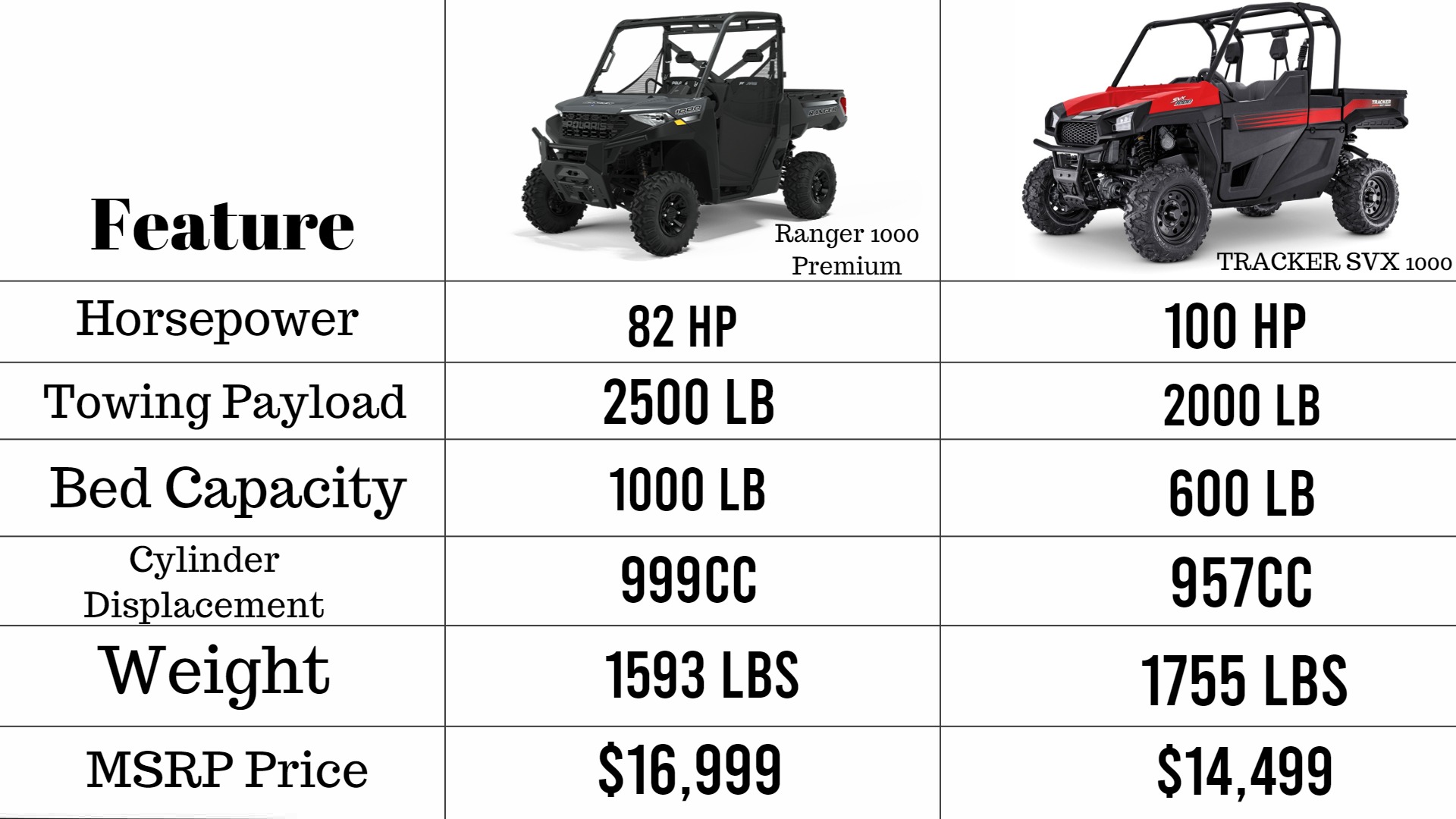 That stacks up pretty nicely. You get more horsepower with the TRACKER, but a little more payload with the Ranger. The only area that truly stands out to me, has to be the price tag. For a model that stacks up neck and neck, the SVX1000 is available 2500 dollars cheaper. That is significant in this market. Now let's compare the premium models. The RZR is up for this one.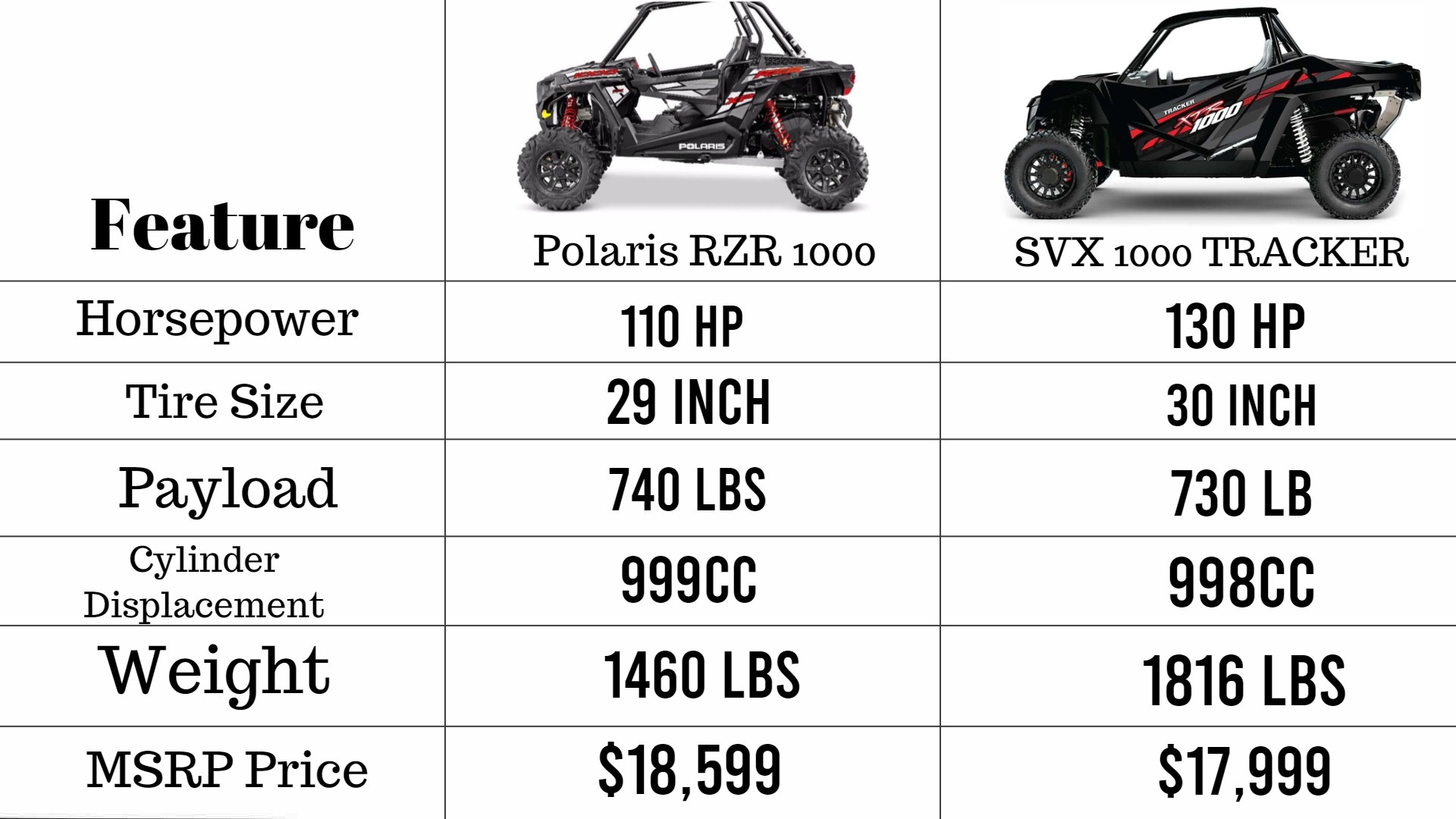 The above image is for the XTR, not the SVX, apologies.This is more good news for TRACKER and Johnny. The XTR trades blows with the highest selling UTV on the market, at a slightly cheaper price tag.
All in all, the numbers don't lie. TRACKER is legit. The stats stack up side by side (pun intended) with some of the best on the market. This is the perfect way to enter this market. Johnny also has another ace up his sleeve though, and that's a market he's created. TRACKER UTV's and ATV's are sold at all Bass Pro, Cabela's, and TRACKER locations worldwide. That's already 172 dealerships that have a loyal following. Morris doesn't need to build his brand, he's been doing that for over 50 years.
All in all, the TRACKER lineup is very intriguing. This is a model that in the coming years could overtake this market. With easily accessible dealers, fantastically low price points, and a track record of success, this is a brand that could possibly knock off a couple of lower names and rise to the top.
For all of your OEM motorcycle and UTV part needs, be sure to check out Suncoast!